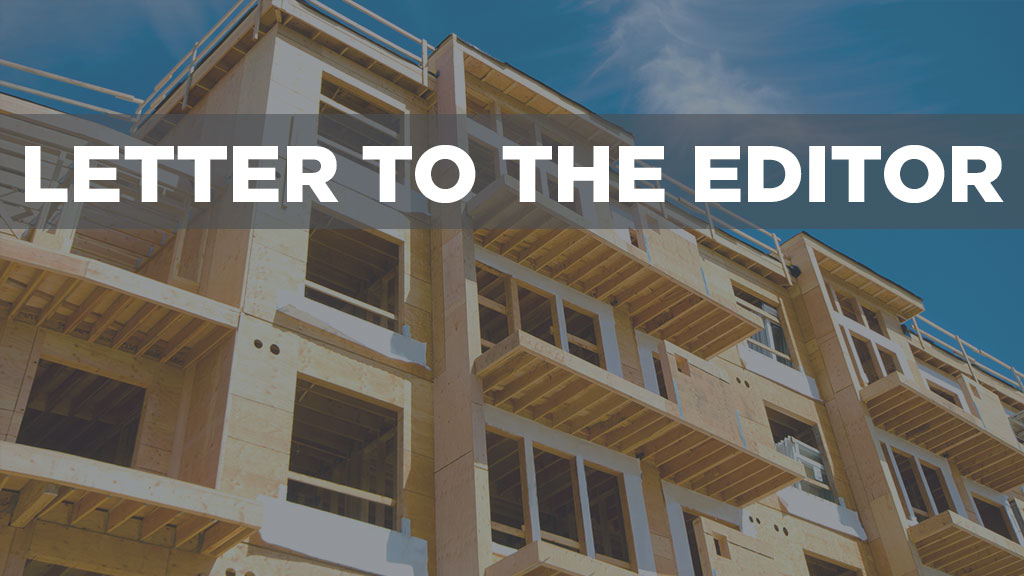 Letter to the editor: Wood products have clear environmental advantages over other building materials
For the publisher,
We were surprised to read a November 3 article in the Daily Commercial News (DCN) by John Bleasby (Inside the innovation: harvesting trees reverses carbon collection from wood) on the important question of the construction of buildings and its impact on the environment which was based largely on conclusions or information drawn from misleading or simply non-factual sources.
Last week at the United Nations Climate Conference in Glasgow, the Food and Agriculture Organization of the United Nations released a 168-page report entitled Forest Products in the Global Bioeconomy which highlights the important role that wood-based and wood-fiber products play in replacing GHG-intensive products. and reduce the planet's carbon footprint. You can access the full report here: https://www.fao.org/documents/card/en/c/cb7274en.
The November 3 opinion piece in DCN quotes comments from John Talberth, founder of the US-based Center for Sustainable Economy, in a recent CBC interview with "The Current." During this interview, Talberth mostly shared hyperbole in his comments, inappropriately labeling wood products and their environmental benefits as "propaganda". His comments simply ignored the evidence and demonstrated his lack of credibility on the matter.
The Inside Innovation article from November 3 also fails to recognize that numerous life cycle assessment studies around the world have shown how wood products provide clear environmental benefits over other building materials at every stage, offering less greenhouse gas emissions, less air pollution, fewer volumes of solid waste. and less use of ecological resources.
A 2017 study, later updated in 2021, comparing wood, concrete and steel designs for a 2,300 square foot single-family home found that wood had a significant advantage. Indeed, the impact of concrete on the environment was 50% higher than that of wood and 115% higher on air quality: https://www.ecohome.net/guides/1010/how-wood- compare-to-steel-and-concrete-structures /.
The article suggests that the cement industry has set a goal of halving the industry's emissions by 2030 and reaching net zero by 2050. This is commendable and we are happy to see the industry taking action to improve its environmental performance given that if the cement industry were a country, it would be the third largest emitter in the world – behind China and the United States (https: // www.bbc.com/news/science-environment-46455844)
The Canadian forest products sector encourages debate and discussion about building construction and how it can play a role in addressing climate change. We also believe that all documents have a role to play, but the discussion should be objective and fact-based rather than misleading and incomplete information.
Truly,
Neighbor Derek Kevin McKinley
Chairman and Chief Executive Officer Chairman and Chief Executive Officer
Forest Products Association of Canada Canadian Wood Council