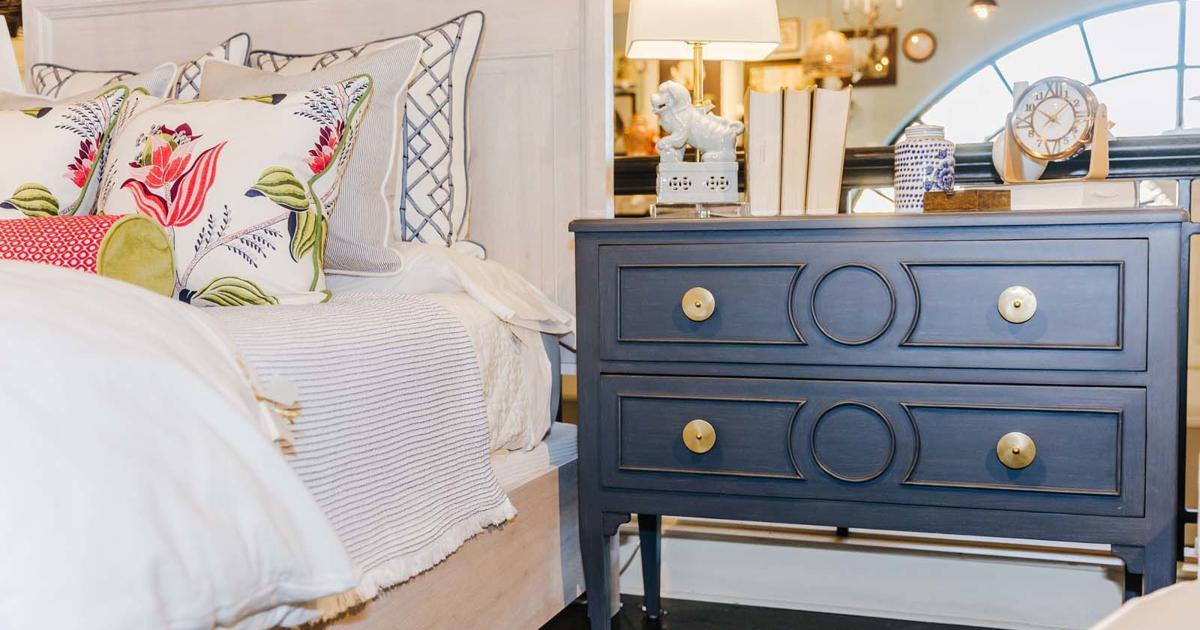 Pretty and painted: a new way of seeing wooden furniture | Carpentry
Have you ever heard the saying, "you either love it or hate it, there's no in-between"? People usually use this phrase when talking about something unconventional or controversial that they love (or hate).
While I think things are rarely black and white (we all know I need more nuance than that), I know I used that "warning" when trying to get my friends and my family to try some of my favorite things, for example, the humble circus peanut candies (if you know, you know). It's a way of acknowledging that a taste or trend isn't for everyone, and that passion is expected and even welcome. Life would be boring if we all liked the same things.
Wooden furniture is something that can be surprisingly controversial when it comes to interior design. There are the purists who adhere to traditional wood stains to bring out the natural beauty of walnut, pine and cherry wood pieces, and there are those who bend the rules of tradition by exploring with color.
While we certainly love both, and I have a mix of both in my house, today we celebrate beloved painted pieces. They are a great way to refresh and rejuvenate your home and of course add a splash of color.
Painted wood furniture is everywhere you look. For those following the trend, gray, white and even shades of blue are perfect to start your collection. Shades play well with natural wood finishes and upholstery for a pop of brightness anywhere you want it. This allows for a mix of old and new styles that create a breathtaking display in any home.
A single color means you can also play with different textures, whether it's a colorful stain or a full lacquered look, without overwhelming your space.
You'll find a bold statement on the other side of the color spectrum. The pinks, reds and greens of the world are perfect for children's rooms and fashion-forward decorating spaces. Manufacturers have significantly expanded the range of colors and shades of wood finishes they offer.
What do you think of the painted furniture trend? Your team loves it, the team hates it, or maybe you're one of the elusive middlemen? There's no right or wrong when it comes to decorating your home, and it's the best thing to do to find your own style.
Gina Clear can be reached at 270-505-1418 or [email protected]