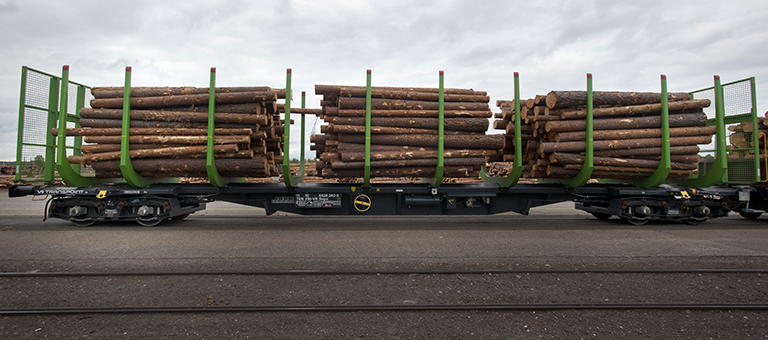 VR Transpoint to supply wood to Metsa Group's new Kemi bioproducts plant
The number of wood transportations by rail will increase significantly in Finland from 2023, when the Kemi bioproducts plant comes on stream. This means annual deliveries of more than 5 million m3 of wood, for which Metsä Group has chosen VR Transpoint as its transport partner. The logistics solution has been refined in close collaboration for more than two years already.
Due to the increased use of wood, it has to be transported from wider areas, north and south of Kemi, but these transports are done with considerably less emissions.
Although the distance traveled by timber deliveries increases, emissions are reduced by 20% per cubic meter thanks to efficient rail transport.
In practice, eight to ten trains will arrive every day at the Kemi bioproducts plant. The efficiency of the transport system relies on a perfectly regulated rotation of the wagons: the time between two consecutive loads, including all stages, takes only half the time of an average timber transport.
Due to the new contract, VR Transpoint is investing in approximately 200 new log cars. The rail transport of the bioproducts plant will require a total of more than 400 wagons. The most recent electric and diesel locomotives will be used as traction equipment. The new electric locomotives can carry loads of up to 2,500 tonnes, which means around 20-25% more wood per train.